FIND THE RIGHT ONLINE DIGITAL MARKETING COURSES FOR YOU
Marketing Training Room is Your Go-to Hub for Industry Certifications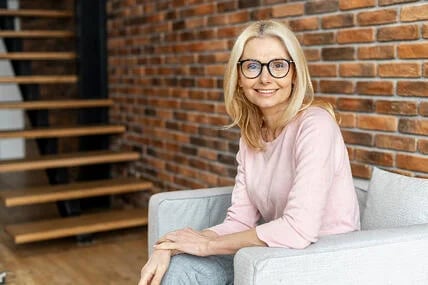 At Front Burner Marketing, we are digital marketing practitioners who get results for our clients every day. Through our Marketing Training Room, we've made digital marketing skills development more accessible to everyone.
Topics covered in our online Marketing Training Room courses include:
Content marketing
Data & web analytics
Email marketing
Pay per click (PPC)
Social media and more
Using the most relevant curricula leading to superior industry credentials from the American Marketing Association (AMA) and Digital Marketing Institute (DMI), we have become a conduit for learning marketing skills. Plus, many of these courses can be free after reimbursement through Ohio TechCred.
Become a CERTIFIED Marketer with Digital Marketing Pro!

Boost your skills in content marketing, social media, SEO, PPC and Google ads, display, and video advertising, email marketing, website optimization, analytics, strategy, and more in this 30-hour, self-paced, online course! This comprehensive course is the gold standard among marketing industry professionals. Elevate your career and skyrocket your earning potential with Digital Marketing Pro.
Upon completion, you earn two internationally recognized certifications.
Certified Digital Marketing Professional (CDMP) from the Digital Marketing Institute
Professional Certified Marketer (PCM®) from the American Marketing Association


All of our courses are developed and reviewed under the guidance of Global Industry Advisory Champions, a council of diverse influencers, thought leaders, tech gurus, and C-suite change-makers including marketers from:

Explore Our Full Range of Online Digital Marketing Courses
Need to brush up on a specific digital marketing skill? We've got you covered.
We offer online courses to sharpen your skills in the specific topics listed below. All courses are designed and reviewed by industry experts and developed by the Digital Marketing Institute.
Select a course below and get CERTIFIED online today!
Bundle discounts available.

CONTENT MARKETING

Craft social media messaging to bring visitors to your website. Understand the importance of keywords and voice search.


CUSTOMER EXPERIENCE

Track and analyze the challenging nature of your digital customers, create feedback loops, and fully embed the customer experience.


DATA & WEB ANALYTICS

Modernize your data and analytics skills. Plus, learn reporting, data management, security best practices, and more.



DIGITAL & SOCIAL SELLING

Find, target, attract and engage prospects, close sales, and build relationships using a range of new social media tactics and tools.


DIGITAL DISPLAY

Discover the principles of graphic design, campaign strategy, budget management, and how to test and measure different concepts.


DIGITAL MARKETING ESSENTIALS

Understand digital consumer behavior and the customer journey, social media, the changed buying process, social selling, and more.

6 Hours | $445 | More Info


TAKE 20% OFF THIS MONTH ONLY!




DIGITAL STRATEGY

Align your strategy around customer personas, your brand story, your team, and the customer buying process.


eCOMMERCE

Learn UX design principles, conversion rate optimization, customer experience, and how to deliver the right message to the right customer.


EMAIL MARKETING

Craft, design, and test email content. Learn key concepts in marketing automation, data, strategy, and time management.



PAID SEARCH

Acquire essential skills in search marketing, eCommerce, and PPC campaign optimization. Learn how to visualize and present results.


SEARCH ENGINE OPTIMIZATION

Build your SEO strategy, improve your overall website performance, optimize content performance, and rank higher on Google.


SOCIAL MEDIA MARKETING

Reveal social customer insight, tell your brand story, design social media strategy and content, and deliver the right messages.


UX & WEB DESIGN

Become familiar with the core principles and best practices for creating a positive user experience (UX) and overall website design.

SEARCH MARKETING

Gain SEO, paid search (PPC), Google Ads, Microsoft Ads (Bing Ads), and digital display advertising skills and strategies.


SOCIAL MEDIA

Gain relevant knowledge of social strategy, research, and content from industry experts. Excel in Snapchat, Insta, LinkedIn, and more.



STRATEGY & PLANNING

Develop digital communications, analytics, marketing automation, and budget & strategy formulation skills.


DIGITAL MARKETING PRO

Master content marketing, SEO, PPC, website optimization, email marketing, and more. Plus, earn two globally recognized certifications.


WORKSHOPS & CUSTOMIZED COURSES

Has your company invested in HubSpot? Our HubSpot-certified team is ready to assist! Learn the basics or set up a customized training.

Contact us today to get started.
Questions About Our Marketing Training Room Course Offerings?
At Marketing Training Room, we help you build your business by cultivating better knowledge of your marketing platforms. Whether you're taking the reins and handling your marketing efforts on your own, managing an internal team, or outsourcing to an agency—we'll give you the training you need so you can start seeing RESULTS!
Marketing Training Room is a natural extension of Front Burner Marketing's agency services that allows us to share our expertise with a broader audience. Now we can reach beyond our client base to help both marketers and business owners develop their own skills.

We offer several types of training and there is truly something for everyone. Bundle discounts are also available.
* Front Burner Marketing is available to assist course participants throughout the reimbursement process. Note that all reimbursements are coordinated through Ohio's TechCred Program and are not guaranteed. Front Burner Marketing is not responsible or liable in any manner if a course participant is not reimbursed.