Front Burner Marketing is one of the top digital marketing agencies based in the Cleveland, Ohio area, catering to the marketing needs of mid-sized businesses who have little to no marketing support personnel on staff, or are looking for a subject-matter expert to implement something new. We provide marketing services to any organization that needs to have high visibility with their target audience, both online and off. As with any Marketing Department, it's our job to be knowledgeable and be ready to execute using all of the tools available to modern marketers today.
We specialize in Inbound Marketing, including content creation for blog posts, whitepapers, infographics, videos, and other assets that will attract prospects to you and the valuable information you have to offer. Marketing Automation helps us get the word out with email marketing and lead nurturing, so we can turn them into customers. In particular, we are a HubSpot Certified Partner Agency, managing the HubSpot Marketing Automation application for many of our clients, including strategy, persona development, blogging, email marketing, landing page creation, keyword optimization, and reporting.
We also specialize in Web Design, Website Audits, SEO (Search Engine Optimization), Hyper-Local Marketing, Social Media Marketing, Pay per Click Marketing, Online Reputation Management, Graphic Design, and Branded Promotional Items. If you need it, we have the resources to make it happen.
Listed as one of the top digital marketing agencies in Cleveland
Our Methodology
We understand how much your business means to you, and consider ourselves to be part of your team working hard to make your business successful. Have a question? You'll hear back from us, with a thorough answer. Need something done quickly? We'll do our best to gather our resources to get it done for you as expediently as possible. On a tight budget? We treat your money as we do our own, finding resources that present the best value and meet your goals.
We function as an outsourced Marketing Department – it's like paying for a fractional share of a highly educated, experienced, and dedicated Marketing Team – paying just for what you need, with no need to hire full time personnel on staff. We work to get to know you, your organization, and your customers. We then work with you to create a marketing strategy you'll feel great about putting into action in the marketplace. Once we have a solid marketing plan in place, we handle the marketing implementation for you, just like your internal Marketing Department would do.
We use the following methodology in everything we do:






Whether the project is a year-long SEO effort, or a quick image banner for your website, we take into consideration the market you need to reach. We want all our efforts to benefit your brand and your business, so that's why we always start by assessing exactly what you need and what results you expect to get from it. We do this via in-depth consultation and research.
We then plan and propose the best solution to your online marketing challenges. With your approval, we launch the plan and monitor its progress. We tweak it according to the results and repeat the process.
Our Team
Every one of our experienced professionals has a degree in their field, and has actually worked in responsible marketing roles on the client side. We didn't just decide to hang up a marketing sign outside our door one day. We know what it's like to have responsibility for revenue growth, deadlines to meet, personnel and agencies to manage, and more work to do than humanly possible between meetings. Our marketing company is founded on being an invaluable assistance to you in terms of getting things done. Here are a few of our key players:
Janalee Silvey, Managing Director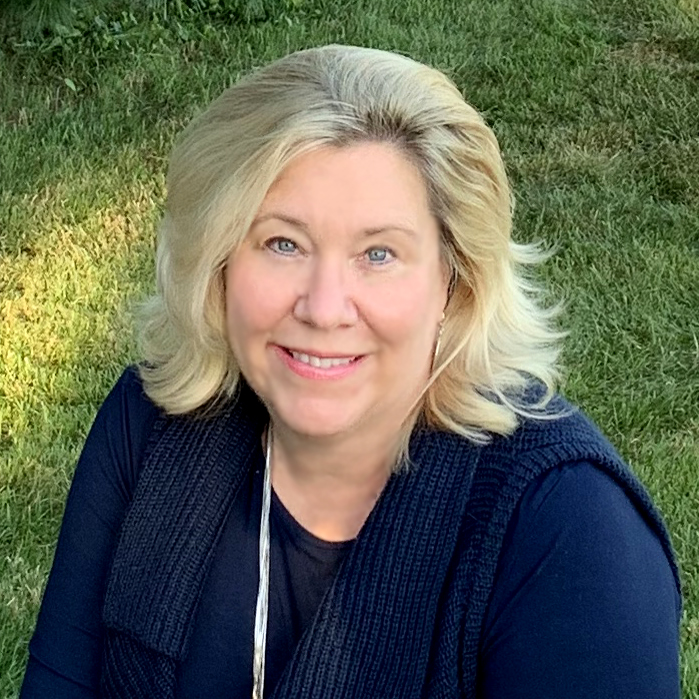 Armed with a BS degree from Miami University with majors in Finance and Business Economics and years of experience in corporate America, Jan completed her MBA with a Marketing Concentration from Case Western Reserve's Weatherhead School of Management as first in her class, winning the Dean's Award for Academic Achievement.
She quickly obtained respect as a top-notch professional marketer with companies including Rubbermaid, Bath and Body Works, and Nestle, applying her skills in Management level roles responsible for guiding research, product development, product launch, sales support, and marketing communication strategy for some of the most recognizable brands in America and abroad.
Always wanting to build a business of her own, Jan started Front Burner Marketing, LLC as a means to use her skill set to help businesses of all sizes generate leads and increase their revenue by taking advantage of an appropriate blend of traditional marketing strategies and proven cutting edge trends.
She is selective about the organization's client base, ensuring that an atmosphere of mutual respect, commitment, hard work, frequent and pleasant communication, and – importantly – humor, remains the reason we all love to go to work in the morning!
Kendra Morvillo, Senior Account Manager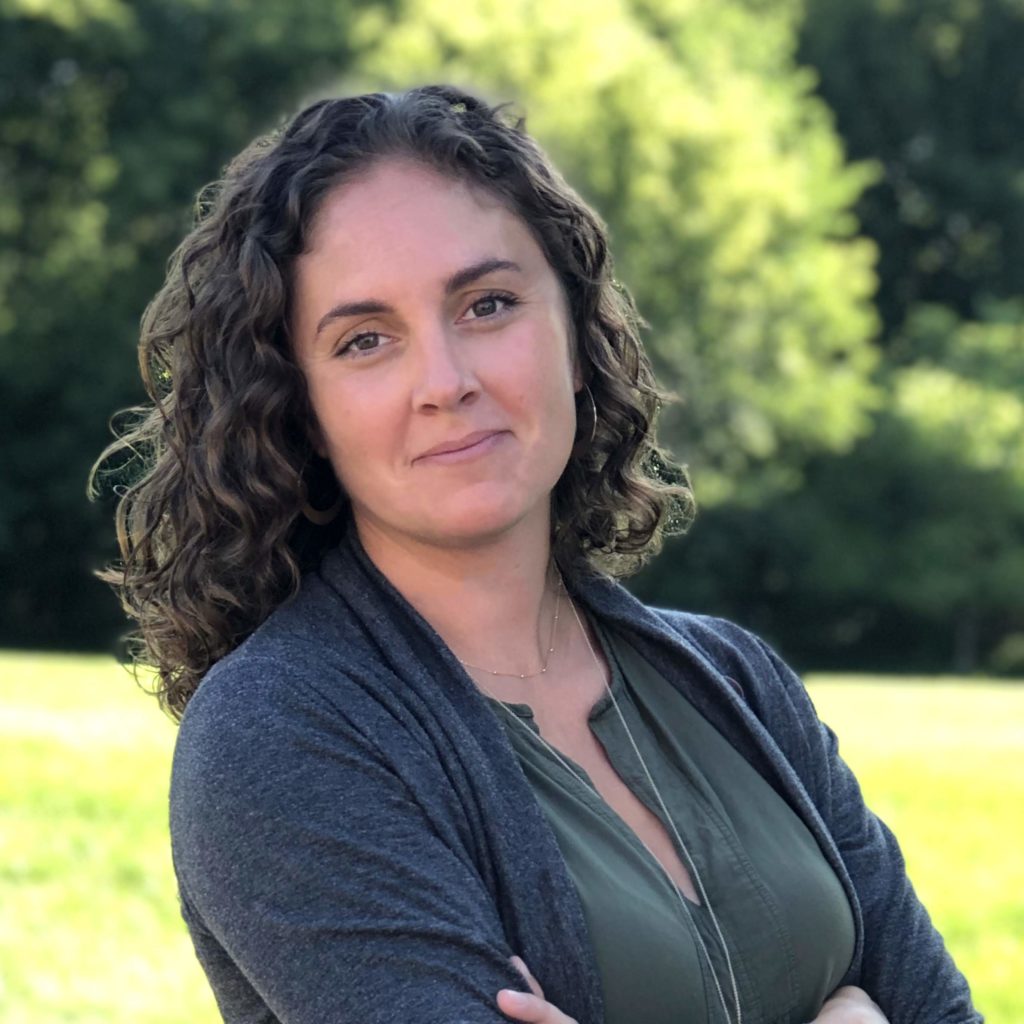 Kendra Morvillo joined the team as an Account Manager in 2015. Raised by four parent entrepreneurs, she has a lifetime of exposure to what it takes to run an SMB on all fronts. She graduated from Miami University in 2003 with a Bachelor's Degree in General Business and a specialization in Entrepreneurship.
Out of college, she landed a job as an Assistant Merchandiser in a small, NYC-based startup online and catalog retailer. Over the course of her years there, she quickly climbed to the rank of Senior Merchandiser. The business boomed and she was able to have active involvement in all aspects of its growth, from merchandising to marketing to creative direction and customer service.
She has applied this wholistic view of business to her clients as a dedicated Senior Account Manager. She works diligently to meet and exceed her clients' expectations, and brings a can-do, problem solving attitude to every new challenge. An excellent marketing strategist, she keeps her ears and mind open to stay up on the latest emerging marketing tools, ready to suggest what she believes could benefit her clients.
Kendra lives in Hudson with her husband, two sons, and Golden Retriever. She brings a great balance of hard work and good humor to the Front Burner team.
Joan Mommers, Senior Account Manager
After spending more than two decades creating and executing strategic marketing and communications plans for B2B and B2C companies across a variety of industries, Joan Mommers joined the team in August 2020. After graduating from Cleveland State University with a degree in Business Administration and Marketing, she spent 10 years in Columbus, Ohio, managing and growing accounts for three marketing and public relations agencies, before venturing out on her own as a marketing consultant. Her clients have included high-tech startups, city government, professional service firms, financial services, utility companies and more.
Once back in Cleveland, Joan transitioned to working on the client side managing marketing and public relations programs for an international manufacturing company. She then joined a Fortune 500 retail and hospitality company, where she oversaw corporate communications, tradeshows, public relations, national and local marketing, loyalty programs, digital and social media marketing, supporting revenue goals for multiple brands.
Joan holds HubSpot and Inbound Marketing certifications. She is passionate about helping clients meet their objectives through data-supported strategies, while also knowing when to trust a gut instinct. She is a stickler for correct grammar and punctuation, and she brings a relaxed demeanor and appreciable sense of humor to the team.
Joan lives in North Olmsted with her husband and two dogs and moonlights as a volunteer bartender at Cleveland's West Side Irish-American Club.
Lindsay Sirak, Account Manager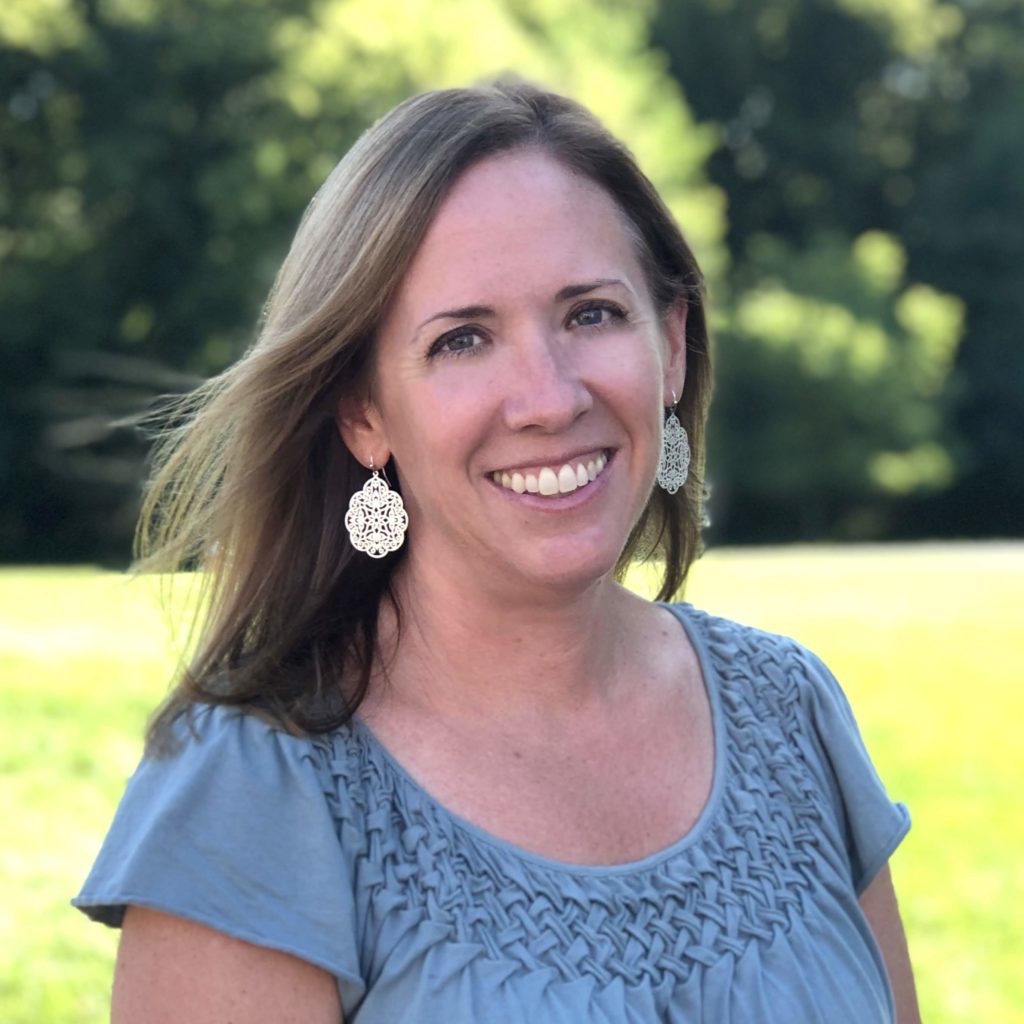 After graduating from the University of Delaware with a Bachelor's Degree in English and a Business & Technical Writing concentration, Lindsay spent eight years as a children's book editor at Scholastic, Inc. in New York City. Thanks to her highly organized personality, hard-driving mentality, and formidable multi-tasking skills, she quickly moved up Scholastic's ranks to become Product Development Manager. After moving to Hudson, she served briefly as the editor of Hudson Life magazine before leaving to start her family.
Lindsay is a dynamic and versatile professional, with writing and editing experience in business, technical, marketing, promotional, and educational topics. She is detail-oriented, committed to delivering accurate, thorough, creative results, and thrives in a fast-paced, deadline-driven work environment. With a highly-innovative mindset and ten years of experience under her belt, Lindsay joined the Front Burner Marketing team in January 2019.
Lindsay lives with her husband, 2 children and a lhasa apso in Hudson, where she serves on multiple Hudson City school boards and non-profit organizations and plays tennis whenever she can find time!
Valerie Kiskey, Account Manager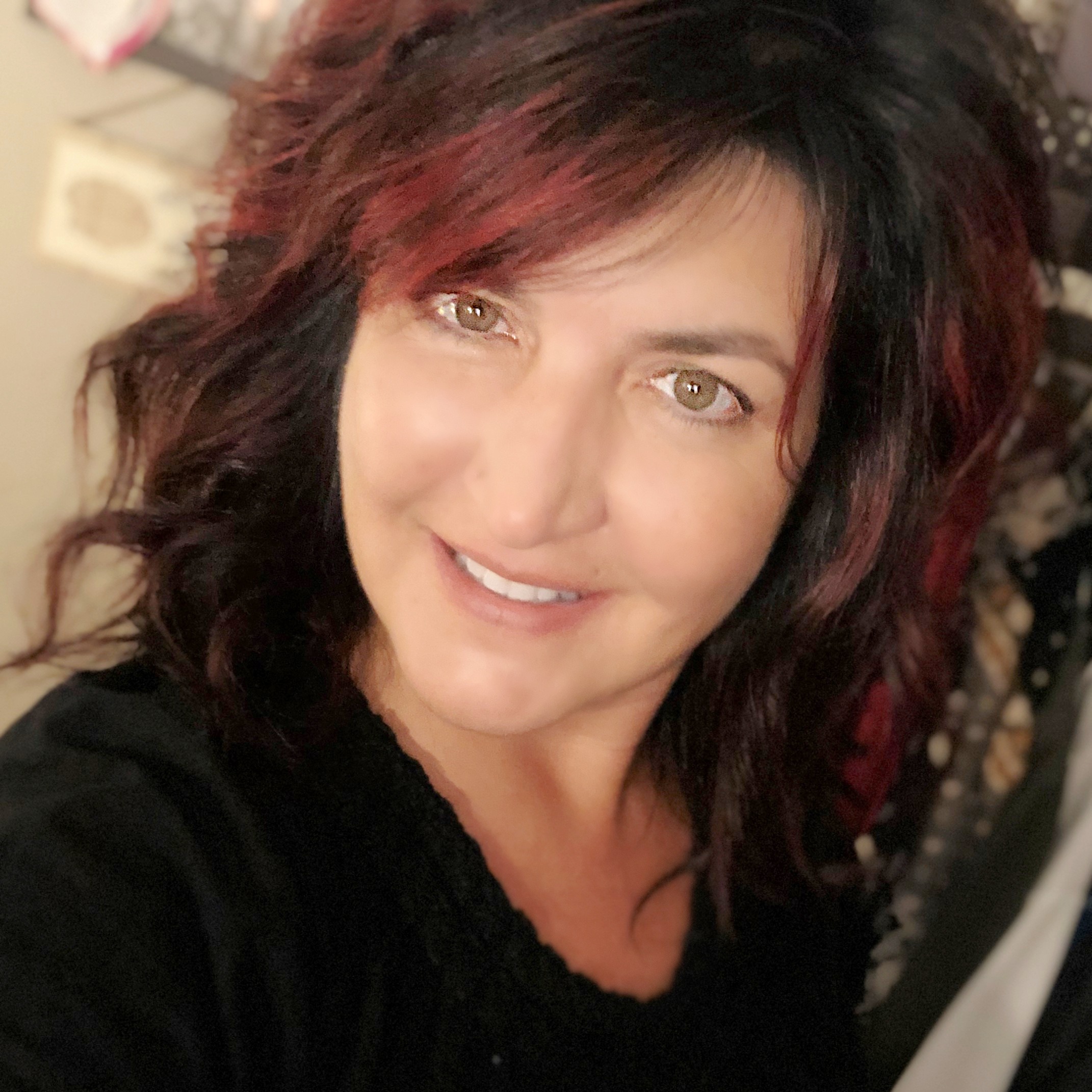 Valerie joined us as an Account Manager in July of 2020 and handles our own business development activities. She has a passion for social media and has been a HubSpot Super Fan since 2012. Valerie has a bachelor's degree in Marketing, holds several HubSpot certifications, and is a Certified Trade Show Marketer (CTSM). She lives with her husband and three dogs in Northfield, Ohio, and is one of the most pleasant and driven individuals you would ever want to meet!
Join the Team!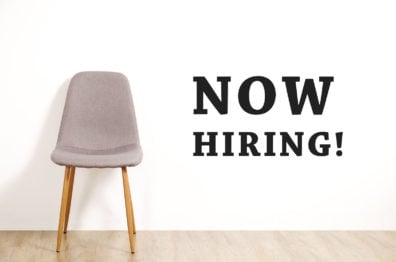 Here's your chance to explore joining our team here at Front Burner Marketing! We're expanding our team by adding an additional Account Manager, which is a super important position with the company. Our Account Managers are the front line for the team managing all the details for their assigned clients, which makes this a position where you can really dig in and make a difference. If you love marketing and continual learning, if you're a problem solver who shows initiative to delight clients with really great work, then we'd like to talk.
Take a look at the job description here, and if you think this sounds like a good fit then get in touch so we can start the conversation!