Join the Front Burner Marketing Team!
Find the Role That Brings You Joy
Are You The Right Person for This Seat?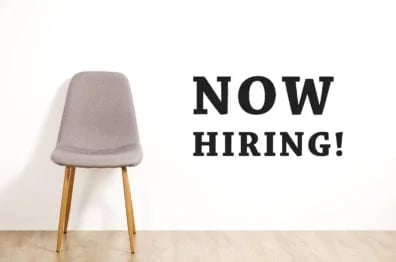 Here's your chance to explore joining our team here at Front Burner Marketing! We're expanding by adding a couple very important roles, so these positions will give you a chance to make a BIG impact - quickly! These are currently open positions that we're accepting applications for right now, so be sure to take a look.
When we don't have an open position, we'll be up front about that, too. We'd still like to stay in touch though, so if you're interested in employment (not freelancing or becoming a vendor), be sure to get in touch to discuss the possibilities!
Sales Representative | Consulting Services (Part Time)
Be at the Forefront of Digital Transformation!
We are seeking a proactive and results-driven Sales Representative to join our growing team. This is a part-time position for 20-25 hours per week with competitive pay and commissions. The ideal candidate will be responsible for driving sales of our digital marketing consulting services and building and maintaining new client relationships. Prefer local candidate who knows the local NE Ohio market, but remote is possible.
Responsibilities:
Hunt Down Opportunities: Dive deep into the digital landscape, identifying and connecting with potential clients who'd benefit from our revolutionary solutions.
Present with Passion: Convey the magic of our digital marketing consulting services with stellar presentations that resonate.
Forge Digital Alliances: Nurture client relationships, turning prospects into long-term partners.
Hit Those Targets: Your efforts will play a crucial role in achieving, and surpassing, our ambitious sales goals.
Smile if this makes you happy:
Competitive Compensation: Attractive base salary with rewarding commissions.

Grow with Us: The position can begin as part time, with room to grow to full time as the candidate's availability and performance scale.

Health Benefits: Health benefits are available to help keep you at your best!

Remote Flexibility: Work from where you feel most inspired.

Employee Training: In addition to marketing consulting, we also offer digital marketing training, which employees are encouraged to participate in with up to 50 hours of paid training time.
Senior Account Manager (Full Time)
We're expanding our team by adding an additional Sr. Account Manager, which is a key client-facing position with the company. Our Account Managers are the front line for the team managing all the details for their assigned clients, which makes this a role where you can really dig in and make a difference. If you love marketing and continual learning, if you're an intelligent yet pleasant problem solver who enjoys people and shows initiative to delight clients with really great work, then we'd like to talk. See information below to inquire about position details!
How to Apply
Ready to Ignite Your Career?
Send your resume and a brief cover letter (that part is SUPER important if you really want the job!) to info@frontburnermarketing.com. Dive into the future of digital marketing with Front Burner Marketing!
Front Burner Marketing is an equal opportunity employer. All flames, regardless of background (race, color, religion, sex, sexual orientation, gender identity, national origin, veteran or disability status, political persuasion, cat vs. dog person), are welcome here.