Digital Marketing Pro Certification Course
Power up your career with the top industry-recognized certifications!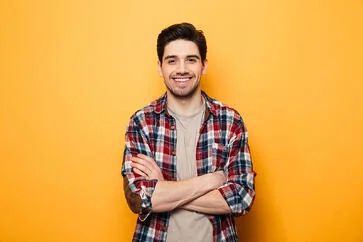 Front Burner Marketing partnered with the American Marketing Association and Digital Marketing Institute to help you power up your career.
Whether you're a beginner, business owner or marketing professional looking to grow your skills, this online digital marketing course is for you!

In this self-paced, online, 30-hour course, you'll learn everything you need to become an expert digital marketer. From developing PPC campaigns, understanding analytics and ROI, to social media and content marketing... you'll gain all the skills you need to compete in the digital marketing space.


Plus, if you're an employee in the state of Ohio, your course tuition could be fully reimbursed through a state grant. (Up to a $1,375 savings!)
Gain the skills you need to compete in an ever-changing digital world.
Upon completion of the Digital Marketing Pro course, you will earn two certifications
Certified Digital Marketing Professional by Digital Marketing Institute
Professional Certified Marketer by the American Marketing Association
With more than 25,000 certified professionals, DMI is the proven global standard for digital marketing certification and the AMA is the essential community for marketers.
As an added bonus to completing this course, Front Burner Marketing offers
Business owners one house of marketing strategy consulting
Course participants one hour of career development services
Boost your digital marketing skills and professional success -- 92% of course graduates reported a positive impact on their careers!

Built and validated by industry, for industry, and delivered by skills experts working in the field.
ENROLL NOW
Classes start soon.
Save your seat!
DURATION
30-hour, online, self-paced
TUITION
$1,375 - free* after
Ohio TechCred reimbursement
HERE'S WHAT YOU'LL LEARN IN THE COURSE
Register for Digital Marketing Pro
Questions About The Course?
* Front Burner Marketing is available to assist course participants throughout the reimbursement process.
Note that all reimbursements are coordinated through Ohio's TechCred Program and are not guaranteed.
Front Burner Marketing is not responsible or liable in any manner if a course participant is not reimbursed.